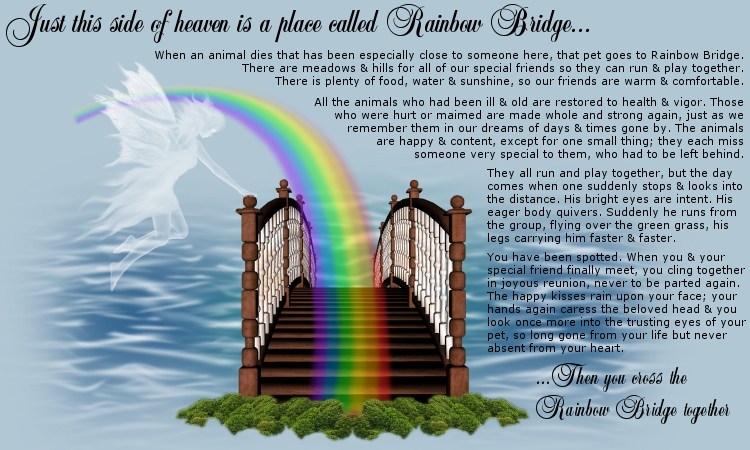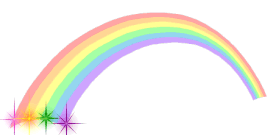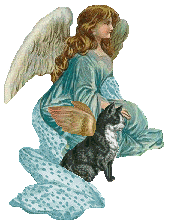 Lend Me a Kitten
I will lend to you for a while
a kitten, God said.
For you to love while she's alive,
and morn for when she's gone.
Maybe for twelve or fourteen years,
or maybe two or three.
But will you, 'till I call her back,
take care of her for me?
She'll bring her charms to gladden you
and should her stay be brief,
you'll always have her memories
as solace for your grief.
I cannot promise she will stay,
since all from earth return.
But there are lessons taught below
I want this cat to learn.
I've looked the whole world over
in search of teachers true,
And from the folk that crowd life's land
I have chosen you.
Now will you give her your total love?
Nor think the labor vain,
Nor hate Me when I come
to take her back again?
I know you'll give her tenderness
and love will bloom each day.
And for the happiness you've known
forever grateful stay.
Anon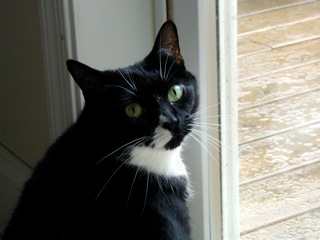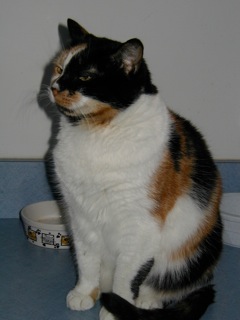 Mine deer frens Rambetta, Frass (ov da belt!), anna Callette,
We haz been frens sinz da dayz ov ar pee cee cee. We haz played tugeffur,
kried tugeffur, had adbenchurz tugeffur.Weez shayred Shu beer, niparitas,
mofs onna pik, toona rolls. Weev tayken kare ov biddies, peeps, d*ggiez, an
most ov awl, ower hoomins hoo we luv deeplee anna trooli.
Buttid it komes (unfurtoonateli) inna kittie's life dat we must go tu da
nekst stayge. Weze seen ower old an sumtimez yung frenz go on befur us. Ower
bodies grow frayl. . We crosses da grayte Rainbow Bridj tu joyn ower frens.
We nappies inna sun, we play inna shade, we awr well agin. Buttid most ov
awl we wayt fur ower hoomins so we kin curl up in dere laps agin, rub on
dere legs, an lik dere faysis wunz agin.
Yoo mine frenz no kittie cud ask fur bettur. Ize miss yoo deerly. Buttid Ize
will let yoo no dis, dat Ize will be joynin yoo soon, furri soon. Pweze
keepa spot warm fur me, a plays atta toona bar opin. Till we meet agin deer
frenz, till we meet agin.
Yoors,
Sebastian
Squishie Boy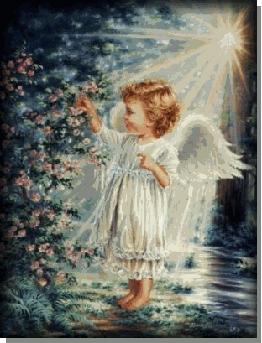 Hi Nancy,
When we got up this morning we found Annie passed away on the floor in the den.
it was a shock because last night she was fine before we went to bed.
The vet said it was a possibility it coul
d have been a heart attack.
We are heartbroken we loved her.
Peggy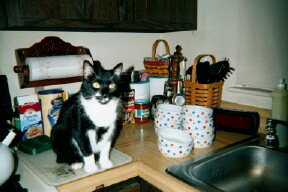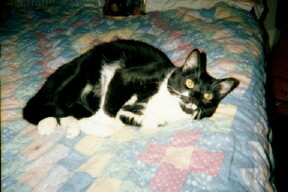 Matthew's dearest Annie went to the Rainbow Bridge
October 9, 2010

She is missed so much by her human family and cat siblings.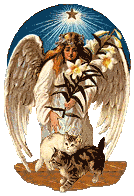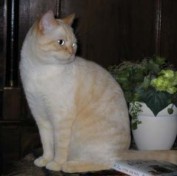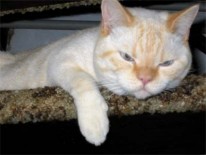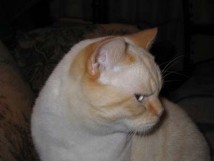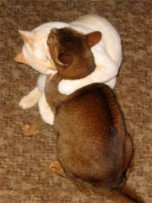 Andy's internet play buddy Ginger,
and Ginger playing with Byron


elderly Abyssinian quietly enters the OCR


Deer kitties. I am sorry we have been absent, but we are having a furry, furry difficult year.

And it is with a furry heavy heart I have to make this announcement:

The sweet gentlekitty, the cream and orange boy with the HUGE blue eyes, collapsed last weekend.
We tried efurryfing possible, but his body couldn't recover. Ginger was only seven years old...

Ginger has gone to the Bridge to be forever free of pain or discomfort.
He is now happy, healthy and young again and playing with all the friends who went before him.


My mum is heartbroken. Gio, his adopted son, was with him until his mind went and is now very quiet.
We are all quiet. The world has lost a kind soul who was pure love and sweetness.

Ginger is survived by me, Byron, Giovanni and youngsters Bibiana and Elfi. And Runa
of course. Runa and I hope to stay healthy for quite some time
as we are 12 and 10 years old. But we don't think our mum can have much more.

Wif lub, yer frend Byron for the Howland kitties and d*ggie.
Talisker Pippin
1990- August 24, 2007
Talisker Pippin spent a somewhat restless night, slept part of the time
>with me on the bed, part of the time in her various spots. This morning
>when I got up, she was sitting on the sideboard by the dining room
>window in the sun. We sat on the porch a little (in the sun), and then
>went to see TED MaryKay. Tally had gone from 7.0 pounds in June to 5.1
>pounds today. TED MaryKay said we might be able to do things with, say,
>intravenous fluids to keep her body going a while longer by a few days,
>but agreed she was really ready to go. By then Tally was stretched out
>in a kind of zen trance that TED MaryKay can produce when she examines
>kitties with her very soft gentle hand. She was relaxed enough that
>they didn't even give her a sedative. She passed quickly and peacefully
>to start her journey to the Bridge. Her earthly body, wrapped in a soft
>pink pillowcase (to match her noze) is at rest in the back yard, next to
>the pear tree where the rest of our clowder lie (but not *too* close --
>she always liked being an Only Kitty after all.)
>
>The house is very quiet. --Sherry, who tried but wasn't ready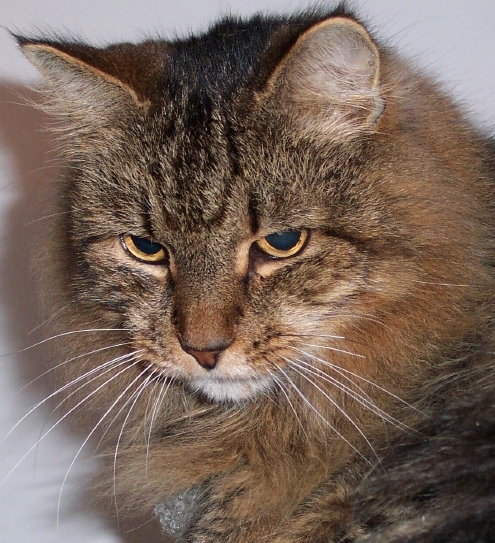 Thaddeus is in Heaven
He left us a little while ago. His kidneys failed. He did not suffer
> >>much, but he was in pain today. He's been fading the past week but it
> >>was obvious to me last night that this was different. Today he stopped
> >>eating. He went peacefully in my arms with the kindest veterinarian in
> >>the world, Dr. Larry Venezia.
> >>Dolores
Thaddeus
The night before Offissssuh passed away he got stoned on fresh nip
and sat in an open window with his siblings for hours. It was a
highly appropriate way to spend his last night.
HizMuther, who will miss him always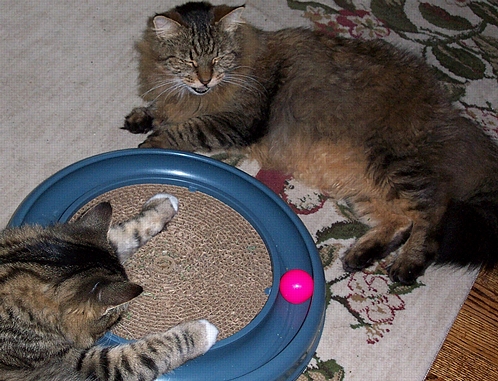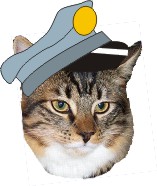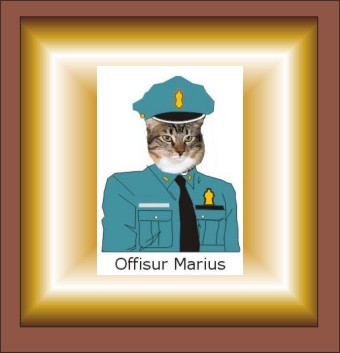 I'd like the memory to be a happy one
I'd like to leave an after-glow
of smiles
when my life is done.
Id like to leave an echo whispering softly
down the ways,
of happy times and laughing times,
and bright sunny days.
I'd like your tears of sadness
to dry before the sun
of happy memories that I leave
When my life is done.


ODE TO THADDY

We all mourn Thaddeus.
Who used to hiss at us.
Because he was a gruff old coot.
Who didn't give a hoot
Except when he was nip-less
We all loved him the furry beast
And will in his honor hold a feast
Attended by all discriminating cats
Who will proudly display their mats
As the sun sets in the west
Our favorite son sets in the east
To the pantalooned MC we say not in jest
You are already badly missed!

(sniff)
Little Olive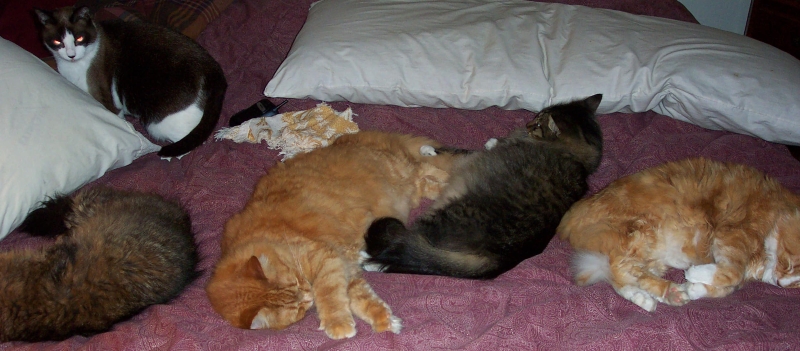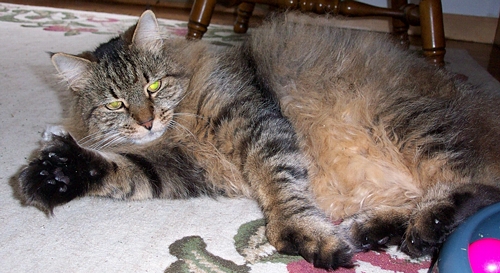 Thaddeus, Hyacinth, Littleman, Marius and Larry 2006
October 9, 2010
10/9/2010 2:11:52 PM
Annie went to the Bridge
When we got up this morning we found Annie passed away on the floor in the den. It was a shock because last night she was fine before we went to bed.The vet said it was a possibility it could have been a heart attack.
We are heartbroken we loved her.
Peggy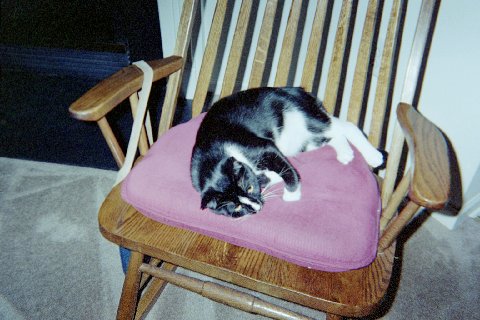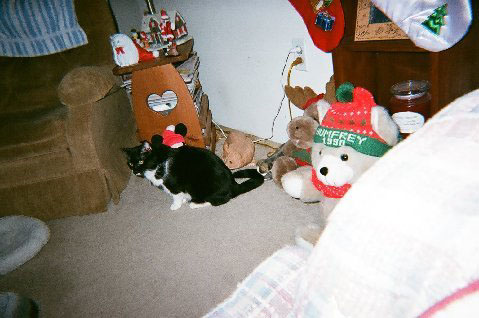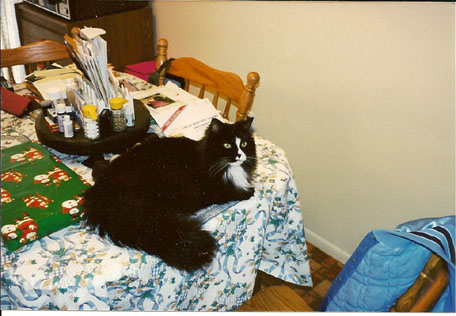 We got Fred a few months after we got married and he was my mentor and he taught me so much.
When i got married I wasn't really a cat person but my husband suggested adopting a cat
since we both had full time jobs.
It didn't take me long to love Fred. Fred is the reason I have so many cats now
and became a petsitter he taught me how special cats are. I still love dogs to.
I think Fred was sent to teach me.
Fred was a very playful cat when he was young but slowed down as he got older and he welcomed
a lot of cats into our home. Out of our 13 cats the only ones left.
When Fred was here, there are Thorn,Simba and Rocky.
At age 18 we had to help Fred cross. He was in kidney failure.
it was so hard to let go but he is still in our hearts.
When I did Fred's write up I said he was born in 1981
but he was born in 1980 we adopted him in 81.
Peggy
Chessie ~ 1992 ~ January 3 2008
We adopted Chessie at our local Spca when she was about a year old and she was our first female cat and was very sweet and always purring. The SPCA said she was a Grandmothers cat and the Grandmother passed away and the Grandchildren took her to the shelter. We wanted a younger cat to keep Homer company since are other two cats Peanut and Fred were older. Chessie and Homer really loved each other. Chessie was an overweight cat who was diabetic for about a year but she went into remission and never turned diabetic again. As she got older Chessie had really bad Arthuritis in her back legs and need help at times.
Chessie had stopped eating and we took her to the emergency vet on New Years Day they tried to help her but then she threw a clot to the heart and it was time to say goodbye. We loved Chessie and we miss her so much. We cried our eyes out when she left us.
On January 3 a year later we adopted Pawlina and Pawley both have extra toes on their feet just like Chessie did I believe they were a gift to us from Chessie and Pawlina acts a lot like Chessie did.
Peggy
Peanut
July 1, 1986 ~ May 25, 2004
Peanut was a birthday present from Barry. He was a two month old black kitten and our second cat. We had
just Fred at the time and Fred wasn't too happy at first but then they became good friends.
Peanut was very affectionate and we really loved him and was healthy,
but at the age 12 he started getting health problems due to age. Peanut was very playful when he was young and loved to play fetch.
Peanut was on a lot of meds as he kept getting older and lived a long life.
He was almost 18 when he passed and we miss him very much.
Peggy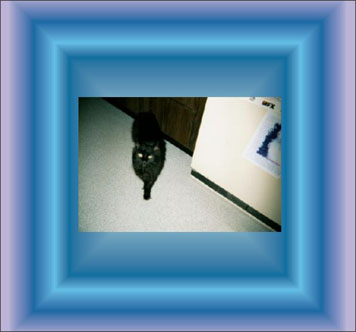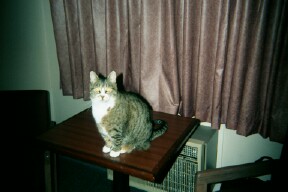 Maxie has crossed over
Hi Everybody,
I haven't been on in several days I have had my
hands full.
This morning at 11 A.M. our beloved Maxie passed
away in the litter box. I have been in tears all day.

She has been badly congested since Thursday. The vet
tried to help her and last night we took her to the
emergency clinic but I knew in my heart it was the end.
Thank you for all your prayers.
Maxie was badly congested for a few days before she
passed. The vet thought she would get better but she
had a heart attack in the litter box. She had a lot of
health issues and I think she was tired.
Peggy

Ernie May 15, 1994-August 21, 2007
Ernie has gone to the Bridge. I'm devastated. He left at TED's. TED said it may have been his heart or a stroke.
When TED went back to bring him out from the exam room, she was shocked to find him gone.
When my mother called, she didn't want to tell me over the phone, so that's why I didn't know when I wrote that he was coming home.
He'll be coming home next week.
DiAnne,up to her knees in tears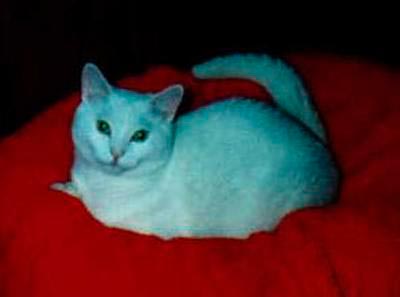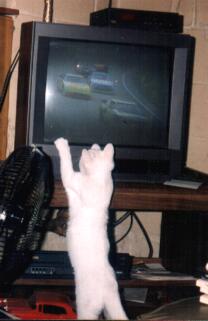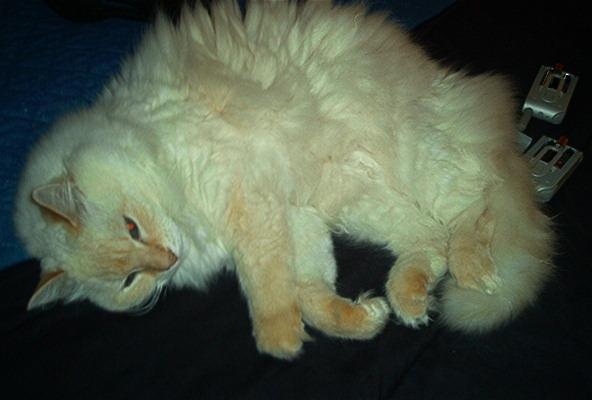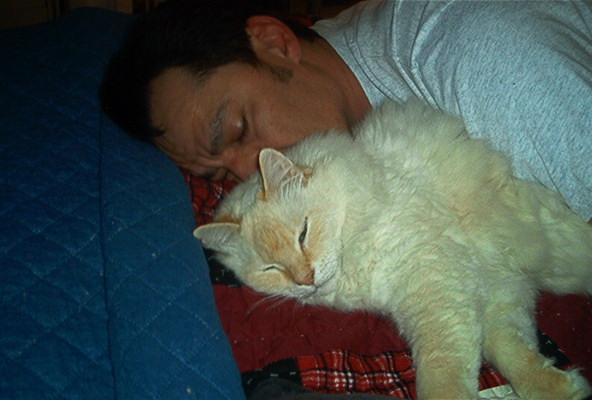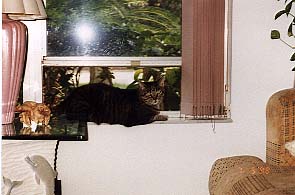 This is Tigger. Tigger belongs to Lori and Dave Miller,
of Sarasota, Florida.
We regret that Tigger has gone on to kitty heaven in
February of 2005
Tigger will be missed so much by his family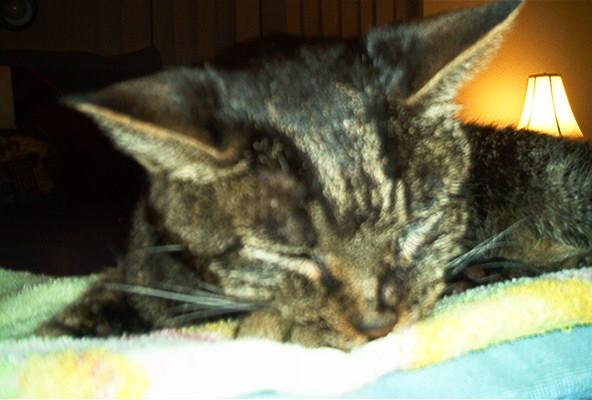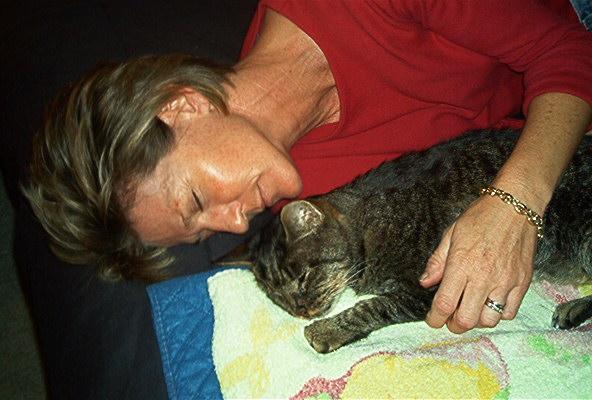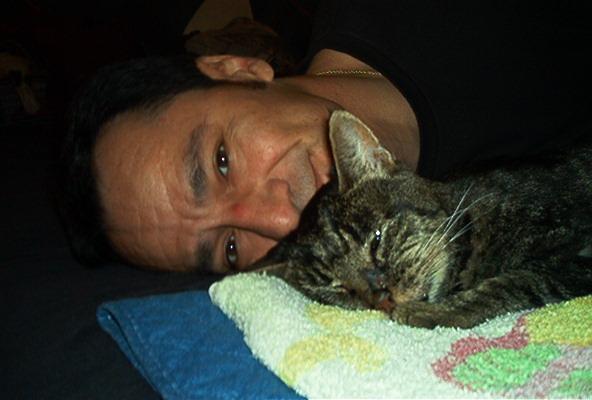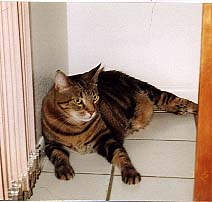 Lori and David Miller, Tigger's loving Mom and Dad
Bandit died today at 11:10AM, October 29, 2005
She started crying alot around 8 am and I didn't go to work, and David and I
just layed with her for the 3 hours.
We called our vet and he was going to come at 1pm. He didn't need to come
and I am glad actually.
We are really tore up, but seeing her in pain was more than I could bear.
We buried her next to Tigger in the Tigger Garden.
We went to Home Depot and got more pine bark and flowers and made a
beautiful garden for both of them.
Lori
We are again saddened to learn of Bandit's passing, who is the sister
of Tigger, both cats belonging to Lori and Dave Miller.
of Sarasota, Florida.
Bandit will join Tigger at kitty heaven at the Rainbow Bridge.
Bandit was 15 years old.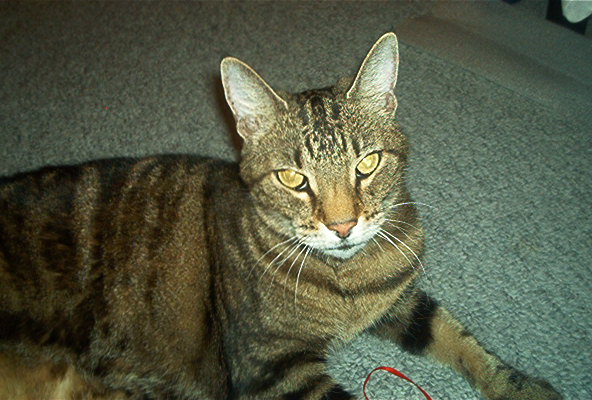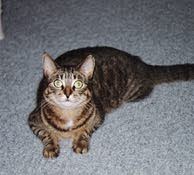 In Memory of
Spye Miller
We will miss your dainty lady like prance. You're our fearless petite girl who will never be forgotten. You're in our hearts forever.
Love, Lori, David, Mel, Homer and Sam Miller
P.S. Say "Hello" to Tigger and Bandit.
Lori & David Miller, Sarasota, Fla.
Best Friends Animal Society - Angels Rest Memorials
9/15/2006 9:53:22 PM
To: Timmollynancy
Subject: spye passed away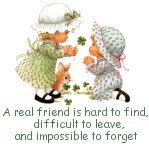 hi nancy,
i wanted to let you know that spye died yesterday. she had been sick since
the middle of july and you may have know we have been giving her fluids
daily. wed pm she took a turn for the worse and couldn't really walk. she
kept falling down to her side.
we gave her more fluids 12 pm in hopes it would perk her up, it did
slightly. the following am, yesterday we gave her more, very weak. she never
really got better, just layed in the basket we put her in. dave brought her
to a vet to be put to sleep. we are very sad and grieving. it's the 3rd cat
we lost in 1-1/2 yrs. i will let you know what happened with our vet's
office, dr. either when i see you. they really disappointed us. wouldn't take
her for hours after dave called. i will let you know more later. very tired
and emotionally exhausted.
a very long week.
lori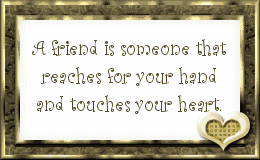 http://www.angelbluemist.com/rainbowbridge.html
This morning I went to check on the kittens and to make sure that Daisy was able to reach all of them. She had two kittens, but one had died during the night. She had both of them pulled close to her today - a white kitten and an orange babycat. At first I blamed myself, but little Cody, the orange boy, didn't appear to have any injuries or have starved; he had bleeding from the mouth. I buried him under the pear tree in our back yard, next to George, my first cat. And I buried him with blooming irises and told him how much he was loved. The white kitten seems to be doing well, and Daisy is a very attentive mother. Please purr for Cody's trip to the Bridge.
Julie
__._,_.___
This morning I went to check on the kittens and to make sure that Daisy
>>was able to reach all of them. She had two kittens, but one had died
>>during the night. She had both of them pulled close to her today - a white
>>kitten and an orange babycat. At first I blamed myself, but little Cody,
>>the orange boy, didn't appear to have any injuries or have starved; he had
>>bleeding from the mouth. I buried him under the pear tree in our back
>>yard, next to George, my first cat. And I buried him with blooming irises
>>and told him how much he was loved. The white kitten seems to be doing
>>well, and Daisy is a very attentive mother. Please purr for Cody's trip to
>>the Bridge.
>>
>>Julie
Oh, how heartbreaking...I'm so sorry.
>
> Melissa
>
> Wee ar purrrrrrrrrin owr lowdisst, an liddul Cody's brik has bin
> playsd wiff da graytisst reespekt on da Walk ov Remembranz.
>
> Mietze wiff effurywun
>
Thank you, Mietze and Melissa. It's really hard to believe. I haven't lost a
cat since 1995.
Julie

Neko died in her sleep last night. She had stopped eating. Her last blood work showed that her bone marrow just wasn't responding to the nupigen or epigen (sp?). The chemo really zapped her bone marrow and unless it started functioning again she wasn't going to get better. Thanks for all the purrs.
Paula with MMS


*** a very old Abyssinian slowly lifts his head and looks around ***
Hello my dear friends, it's Pandai. I have come here to say goodbye to you
all. A lot has happened these last months. My mum moved and I stayed with my
grandma and with Duncan, the BIG shy black cat. Duncan went to the Bridge
some months ago and my grandma got worse as well. My mum ran up and down,
trying to do her job, take care of grandma and me and of her own house with
Runa, Byron and Ginger. She was so busy and so tired that she never wrote to
the list anymore, but we all read the list with pleasure and we sent purrs
when needed.


Then Friday a week ago, my mum phoned grandma, but didn't get an answer. Mum
rushed to us and found grandma on the floor. Grandma had fallen down and
couldn't get up. She was admitted to hospital. Mum told me I had to come
with her, so there I went in the car, yowling (because my mind hasn't been
what it was for a while now and I didn't know what was happening). At first
I was very disorientated in mum's house, but soon I discovered pieces of
furniture I knew and I saw Byron and Ginger who were very nice to me and
showed me around.


Kitties (and d*ggies and hoomins and other critters), I ended up having the
best week of the last years of my life! Because my mum stayed home from her
job and was often very tired, she would take naps and guess what? I took
naps with her! We cuddled and cuddled and I have had soooo many scritchies,
I lost count. I was so very happy and mum was happy that I had adjusted so
well, totally unexpected. I knew what she didn't know though…


I waited until I heard that grandma was getting better and stronger again.
When I knew that my mum wouldn't have to miss her mum, my grandma just yet,
I looked up at the sky…


I saw my beloved Persephone who was forever young and healthy at the Bridge.
It was so good to find love at an old age! I missed Persephone and I was so
tired. And I was in pain, but I hid that well. Until yesterday… All of a
sudden I decided to stop eating. One minute I loved my food, the next,
nothing! I managed to get on mum's bed and I just slept and slept and slept.
At first my mum thought I might have an off day, a kitty doesn't always want
food and I did nothing to worry her, other than sleep. But she knew, in her
heart she knew…


Today I did not eat again, but I wanted some water. My eyes looked "funny"
though, or so mum said. And suddenly I collapsed, my legs couldn't hold me
any longer. So mum rushed me to TED. Mum thought I might be blocked, even
though she hadn't seen me trying to go to toilet and not being able to go.
But you never know. Ted felt my bladder and it was full, so he used a
catheter. And then a shock (not for me, but for TED and mum), it was not
urine, but blood, nothing but blood that came out. Most probably I had a
tumor, but TED and mum decided that it was cruel to go on because of my age
and because there was no real hope. So TED helped me to the Bridge. I was so
relieved and I fell asleep within seconds. I was able to headbutt my mum one
last time though and I gave her a little kiss like I always used to do.


I am glad I had such a good life, there is no need to mourn for me. But
could you send some purrs my mum's way please? Her heart is broken as I was
her very special friend. She can't stop crying. I am so sorry I couldn't
give her more than one last good week in these difficult times. I know my
mum is close to collapsing herself now and I know how lonely she feels.
Silly mum doesn't realize that I will always, always be with her in spirit.
Until we meet again…


<brown cloud travels to the Bridge, looking out for his Persephone>
"Persephone? Here I come my beloved, at last. Now we will be together
forever and ever… We can talk about philosophy and nails and everything else
we used to talk about. I just wish our humans wouldn't hurt so much while we
are young and healthy again."


Boeaja's Pandai, 06-29-1989/11-06-2006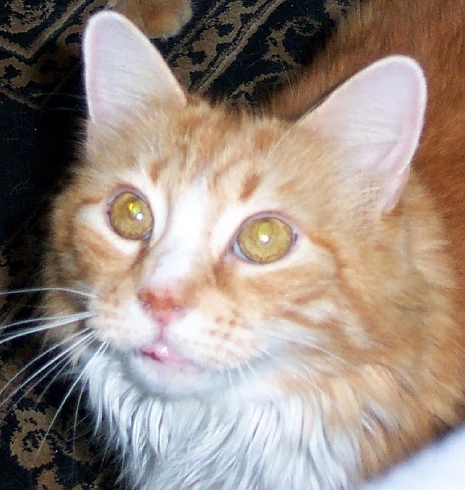 Larry went suddenly tonight. I brought his body to the emergency TED
office and TED believes he had the common heart condition that a lot
of large cats get and it killed him instantly. Not quite a heart
attack but similar. I was in another room and heard a loud bang like
they'd knocked over something serious and when I went out there he
was lying on the floor. I knew instantly that he was gone but it
feels so surreal.
Dolores
January 24, 2006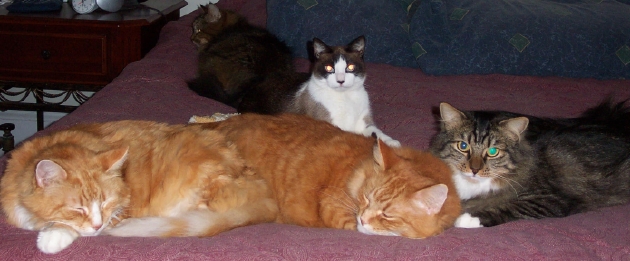 This was a typical day in this house. That was LaRRy's favorite spot
to sleep on the bed (at my feet). I am numb and sick, BUT LaRRy
likely did not suffer and he went quickly and on his own terms. He
is in Heaven now. He was always a spiritual cat; he is the one who
most sensed when the others were sick and when they'd return home in
spirit form he was the one who saw them the most clearly.
Dolores
1-24-2006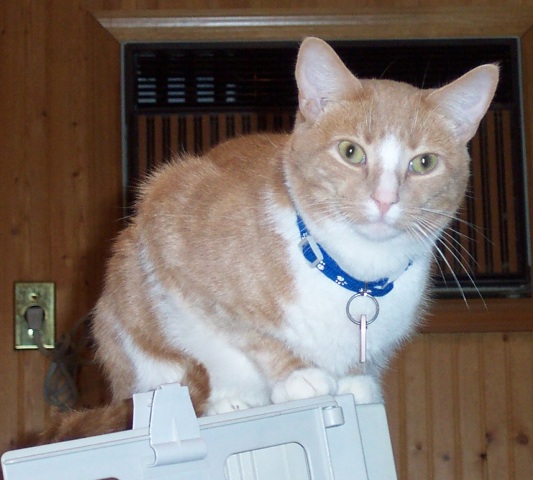 Here is sweet Pie
Pie decided to go over to the Bridge today at 12:10 PM. November 8, 2005.
I think Yoda and Sierra know because I let them sniff the towel he was on in the carrier and I could just tell. I also think the other animals knew this morning. Molly sat right next to Pie as he ate his breakfast. She never does that- she usually tries to get the food. this morning she just sat almost touching him. When I think about it if you have to go about the only way better would be to go in your sleep.
We all expected that Pie would just get sicker and sicker until we had to make the decision. Pie lived his life to the fullest to the very last moment. He truly did live strong. he lived so well and did so much in the last 10 months i feel very good about that. I had hoped he would make it to his birthday (next Monday) but it wasn't to be. I am just so grateful to have had him in my life as short as it was. He will always be my littleman.
Barbara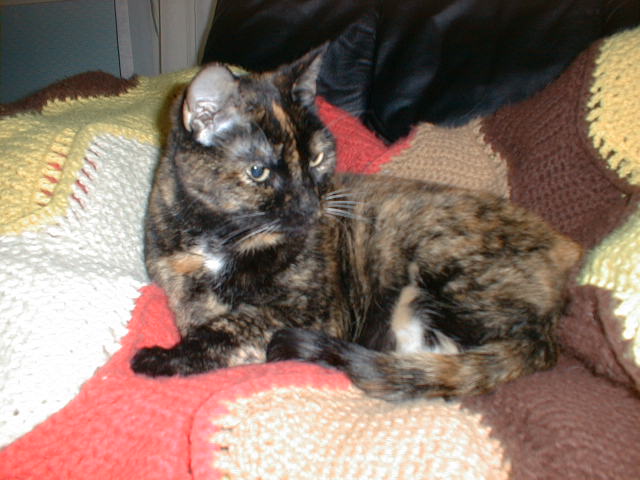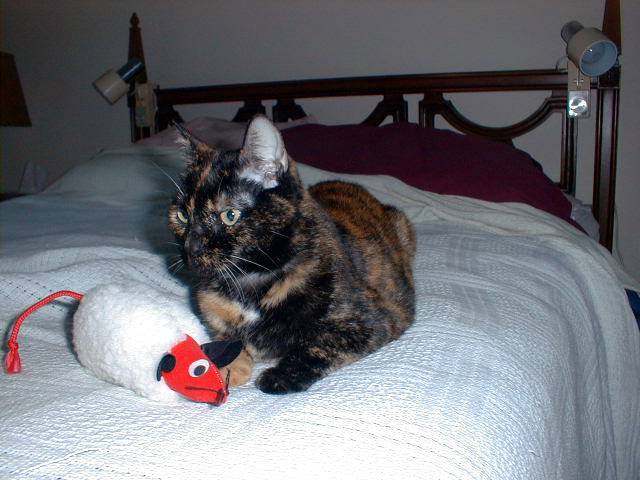 May 1 1992 ~ October 5, 2005
Punkins has begun her trip to the Bridge this afternoon. Her remaining
kidney died this weekend and nothing could be done. The doctor feels
there was probably some sort of genetic defect that played out.
Until this past Friday afternoon she was a happy, healthy, loving and
playful girl with only slightly elevated kidney readings - the KD had
worked. Friday her kidney died and her readings went out of sight.
The Vet came to our house and helped her on her journey. It was very
peaceful and loving.
My heart is breaking as is Ray's. Puddi is naturally upset since she
knew something was wrong.
I thought I'd let you all know.
Fran and Ray
(hardly able to see to type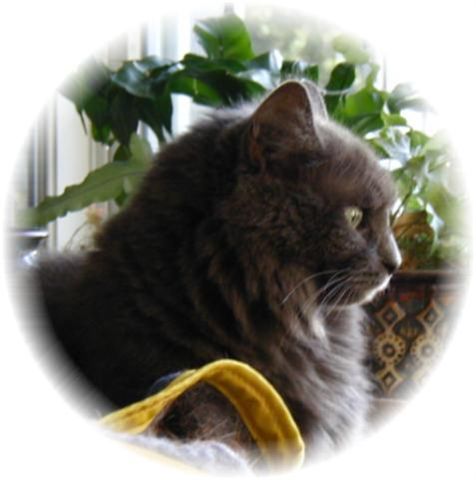 I will be going to the Bridge this afternoon. Pleeze send a purr up with me. I didn't meow much with all of you, but I was always there in the background enjoying your advenshurs and conversashuns.
When I first got sick TED said most kitties with my blood tests would be at the Bridge and I might live two weeks or two months. Well that was a year and a haf ago. I sure showed her! But I'm tired now and it's time to leave.
I'll be with Socks and Marvin soon. I like that. Socks told me that there's a house at the Bridge where kitties who dont like the out can live. It has soft pillows to sleep on and lots of windows for looking at the out. And maybe someday Socks and I will take a stroll through the meadow.
Lucy Love


It's so beautiful here. I feel like running and playing again -and eating too!
All the kitties were here to great me. I was afraid that they wouldn't know who I was, but everykitty knew me. They all want to say hello to their famblees. They miss you, but want you to know that they're happy here and are waiting until they see you again.
Socks was waiting for me, and Marvin and my little twin brother who went to the Bridge 12 years ago. He thought he hadn't seen me for a couple of days and was wondering where I was(-: It's like that here.
Thank you all for being such good frens. I'm off to find that cozy pillow in the in.
Lucy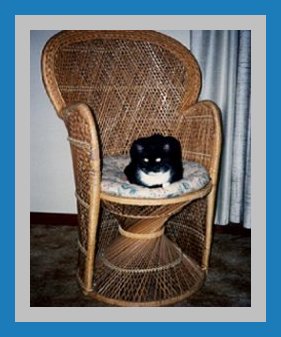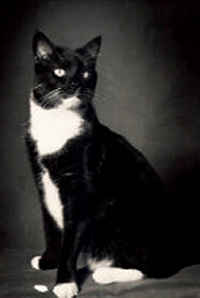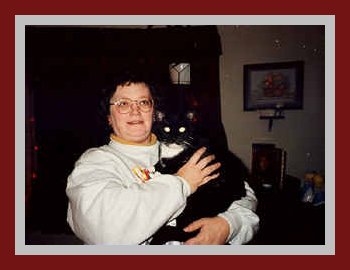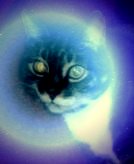 ~These are more of our friends that we have met on the Internet~
These pics are of of Bo who left for the Rainbow Bridge
His spirit will be with Nancy forever in her heart
Their home is in Evansville, Indian
Memories of Bo ~ April 30, 1983- October 12, 1998
~OUR Beloved Friend PODDY~
August 9, 1981 ~ August 28, 2001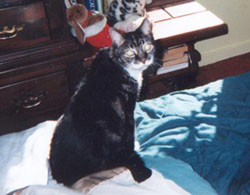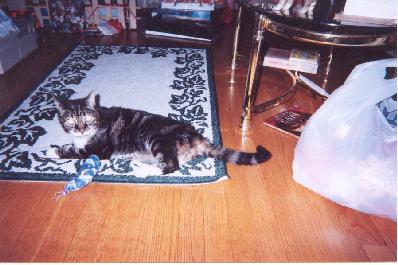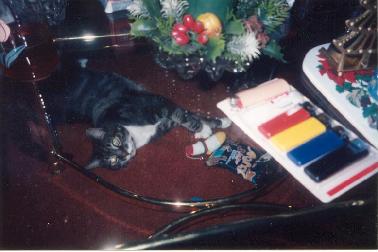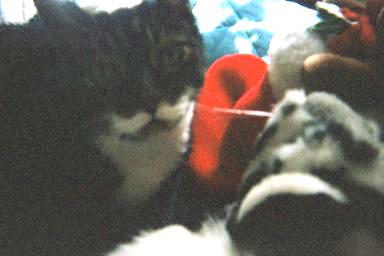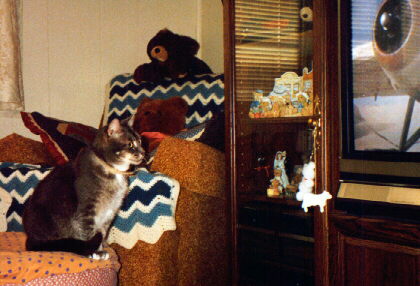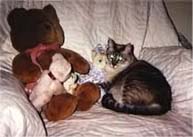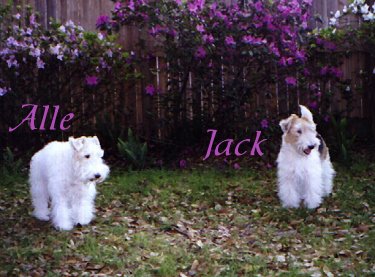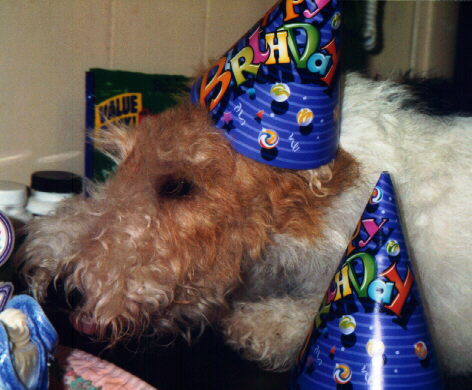 Our Dear Sweet Beloved friend, Poddy passed away,
Tuesday afternoon at 2:20pm on August 28, 2001
for her peaceful journey to the Rainbow Bridge.
God Bless you dear sweet Poddy. We miss you so much.
~Here are two kitties that we met before we created our web page, and we found them
from the Cyber Cat Gallery. They live with their Mom Brenda and their dogs and family in Florida~
~Essie with her glowing eyes and watching tv ~ Handsome Beeps
We are so sorry that Essie had to leave her family on May of 2003, but she is happy with
Segar who passed before Essie. Her mom said that she was failing and so she had to leave
her family. We hope that Essie had a very peaceful passing.
Sweet Segar ~ June 1981 - March 1995
"We love to be outside!" 3-2000
"Im so excited on my birthday!" 3-27-00
These pictures are of Alle and Jack, our doggie friends that we have known since August 1998
A Christmas basket of Love 12-'98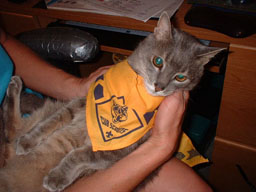 Mel Miller
You have been a part of our lives for 22-1/2 years. You were my little alarm clock. Mel "The Rat" has given us a lifetime of fond memories and will be greatly missed. Mel leaves behind Oscar and Serenity.
David, Lori, Oscar & Serenity Miller, Sarasota, FL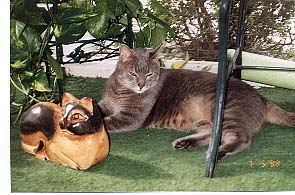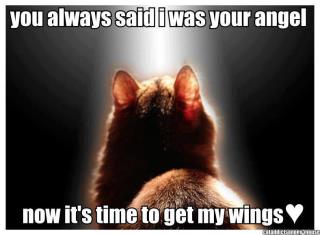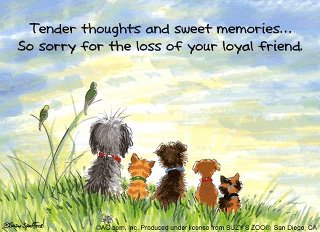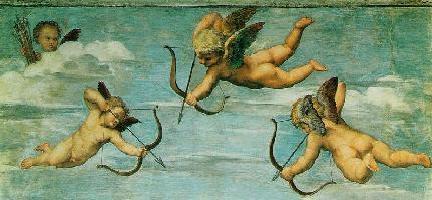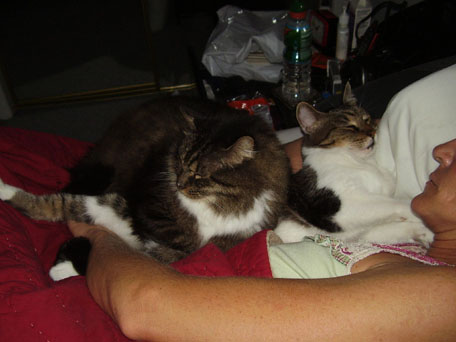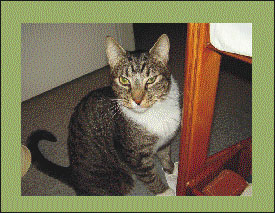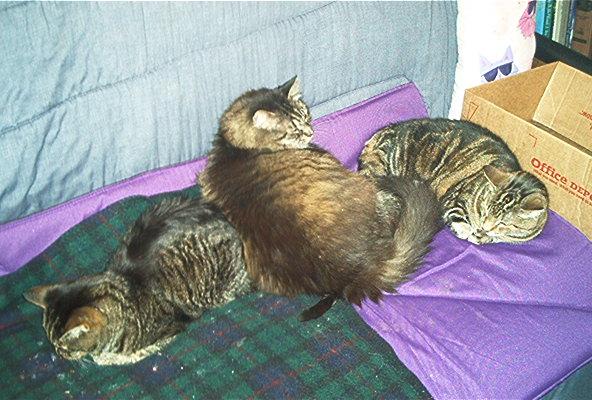 MEL~ September 1991~ May 12~ 2014